Marc Lothaire
Ombrelune
(This Character belongs to
Nymira
)
"Lo que queremos no es mi prioridad."
Marc Lothaire
Biographical Information
Birth date
November 30th
Birthplace
Sereinges-et-Nesles
Ethnicity
French/Spanish
Accent
French
Blood Status
Half-blood
Signature
Physical Characteristics
Species
Human/Wizard
Gender
Male
Hair
Brown
Eyes
Green
Height
182.88 cm (6'0")
Weight
72.5 kg (160 lbs)
Magical Characteristics
Wand
Aspen, Dragon Heartstring
Boggart
Imperfection
Patronus
Bear
Amortentia
Fire
Sea water
Pulpo á feira
Affiliation
Loyalty
Lothaire Family
School
Académie de Magie Beauxbâtons
House
Ombrelune
Occupation
Student
Marc Damien Lothaire is the youngest child and only son of a Pure-blood French Wizard, Grégoire Lothaire and a Muggle-born Spanish Witch Emygdia "Emy" Aracelis. He was born on the 30th of November in Sereinges-et-Nesles, Aisne, France, as a student of the Académie de Magie Beauxbâtons he is a member of Ombrelune.
Name Etymology
Edit
Marc - French form of Latin Marcus, meaning "warlike."
Damien - French form of English Damian, meaning "to tame, to subdue" and euphemistically "to kill."
Lothaire - French form of German Lothair, meaning "people's warrior."
About Marc
Edit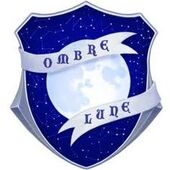 Even though he is the youngest Lothaire child and received the most attention, Marc learned very quickly how to get what he wanted from people. When playing with his elder siblings, Vivienne and Isadora he would burst into tears for no obvious reason other than wanting to see them be reprimanded by their father and to receive a sweet from his mother in effort to silence his shrill wailing. As he grew older his tricky and devious tactics did not end, he would continue to pit people against each other always playing innocent or oblivious to his own actions in the end. Marc is very intelligent, both his mother and father put great effort into making sure that he was introduced to the subjects he would be further educated in by the time he attended their Alma mater Académie de Magie Beauxbâtons.
Family Tree
Edit
Aracelis - Lothaire

        Aracelis                                     Lothaire
Destina (Muggle)  +  Rico (Muggle)     Yves (Wizard)  +  Dalphine (Witch)
                  |                                   |
          Emygdia (Muggle-born Witch)       +       Grégoire (Wizard)
                  |__________________________________________|
                  |                 |                |    
          Vivienne (Witch)   Isadora (Witch)     Marc (Wizard)

Native Language: French, Spanish
Languages Spoken: French, Spanish, English
Type of Childhood: Content
Earliest Memory: Becoming friends with Adrien
Personality
Edit
Marc is mean spirited, he pretends to be friendly only so that in the end he can use whatever 'friends' he gains to his advantage. Whether he uses and abuses the friendship or makes it last is all a matter of the person involved. Marc does not usually associate with the same person more than once, on rare occasions he has been to known to go against this 'use them and lose them' mentality, so far keeping one friend from his childhood, Adrien Valère.
Possessions
Edit
| | |
| --- | --- |
| Pet | Beauce Shepherd ; Niel |
Niel is Marc's pet dog, and best friend. Technically that puts Marc's friend count at two, both Adrien and Niel. While Adrien can verbally communicate with Marc, Niel was first and in Marc's eyes he deserves much more respect, and because of his loyalty to Marc, Niel is one of very few to rarely see anything other than the unpleasant, or conniving side of Marc.
27.94 cm Aspen, Dragon Heartstring Wand

Clothing - Uniform

Course Books

Quills and Parchment

Notebook

Book bag

Telescope

Brewing Equipment

The Dark Arts Outsmarted

Playing Cards

Black Diamond Ring

Los Platanos Lollipops
Marc is most skilled in subjects such as Transfiguration, Potions and Herbology. He does enjoy and posses great skill in subjects such as Charms and Defense against the Dark Arts.
| | | | |
| --- | --- | --- | --- |
| Birthstone | Citrine/Topaz | Birth flower | Chrysanthemum |
| Zodiac | Sagittarius | Clothing Style | Smart casual |
| Handedness | Ambidextrous (Right Dominant) | Favorite Scent | Rosemary |
| Favorite Drink | Spanish Rum | Favorite Sweet | Los Platanos Lollipops |